IN THE WORLD OF FREE LOVE SPELLS AND RITUALS. There will never be anyone that can match a professional spells caster like Psychic Janzi. Apart from research and the stories gathered, someone that is born and raised a spells caster is a class above the ordinary. To quickly get to a decision on what you are looking for, the menu bar has a well-defined layout of almost the spells you could choose from. Those that are not included please contact me for consultation.
However, if you want a free love spells and general wish, I conduct a monthly rite and ritual that is joined by the community and those seeking free spells. When luck is on your side and I received your request before the ritual your name and problem shall be put forward to the ancestors to decide whether to help you or not.
Free love spells and rituals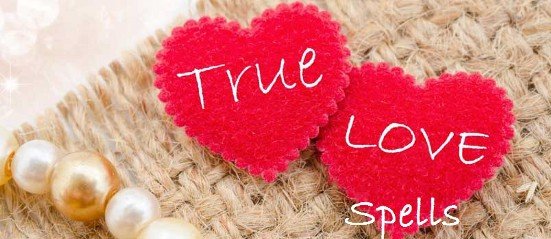 I conduct a free grand ritual every month, that community can participate. The free love spells are not as powerful compared to the ones paid for. They are cast with offerings or none.  They are aimed at pleasing the ancestors and also granting the community general wishes like farm yields, rain and removing hunger. This implies that could take anytime to manifest into success because they are at the mercy of the ancestors.
NOTE; If your problem is urgent, you will need a spell that is paid for, to get quick and guaranteed results in less than 24 hours.
Should you be found in a situation of financial stress due to a periodic deficiency, then request a free love spell to be cast for you by Psychic Janzi and take your chances on when the results will be realized.
To request your love spell or general wish
Use the contact form to send your details and on message begin with Free, then your detailed problem.
Caution; if your message is not formatted accordingly, your request for a free love spell will not be scheduled for the grand ritual. Carefully follow the instructions. First line is free spells and second paragraph will include the problem you wish to solve. Those that will appeal to me are the ones I will present during the ritual.
On choosing the option of a free love spell, no email notification will be forwarded to you regarding the love spells that were cast for you. Pointing out the process and the stage they have reached, though you may receive a message that states your free love spell request has been received. Put your mind at rest because your free love spells will be performed in the coming grand ritual in the midst of the month.
For you who has requested a paid service, updates concerning your appointments, session and more are communicated fluidly. This is because I prioritize the people that make effort to achieving what they are looking for.
Spells of love free of charge.
Majority wish they could find free love spells that have guaranteed results. They are cost effective. A person can go crazy emailing a spells caster on a daily for it. Truth be told, nothing worth something in life is ever free. The free spells come from places with bad intentions. When you truly wish to change your life and serious you wouldn't be looking for a free love spell. Spells cast for free is another way to quickly find and hunt you down for future grab. All for the wrong reasons, yet you would question someone coming out of the blue on the street offering you something for nothing. And now in the online world you go on asking for free things or don't second guess it. Is it an average ground for everyone, or?
Rethink again about your perception with spells, if you keep opting for the cheapest, you will never get your lover back. Bringing back a lost lover requires more than the intent and will but also a little expense rather than free love spells.
WHEN YOU BENEFIT FROM THIS FREE RITUAL
Take advantage of the opportunity. And you who is new to spells casting or looking for a spell cast free of charge. This is your best option. No need for ingredients or payments if you cant afford.
But don't get caught up hitting my email or phone demanding for results if you don't see any. Those that have seen results and are happy about them are grateful for the chance of a lifetime. People in the community are always eager to take part in the ritual and you should be too.
Conclusion
Many have sought my help on guiding them how to cast a free love spells. How misguided that person can be, spells are cast by those chosen and having the natural divine from the ancestors. With free, It's a matter of gamble whether the spell would work or not. There is some effort required to guarantee the results of these spells to work.
Believers of many types always get bored over time. They are eager because they never see what is in front of them. And want to believe and know more about a simple task, the free love spells give them hope. In a world they have no control over, but still needs guidance and help.
And if you already know exactly what you want, and can pay. Write to me on email info@lovespellsandrituals.com or call/WhatsApp +256773520605.